Our Selection of Quality Buick and GMC Vehicles Is Simply Unmatched
---
If you're worried that Cable Dahmer Auto Group doesn't have exactly what you're looking for when it comes to new Buick or GMC models, let us assure you. Our selection of quality offerings from these premium automakers is simply unmatched. To give you an idea of what you can expect from us when you step onto our showroom floor, here is a sneak peek at some of the hottest Buick and GMC vehicles currently hitting the streets of Kansas City: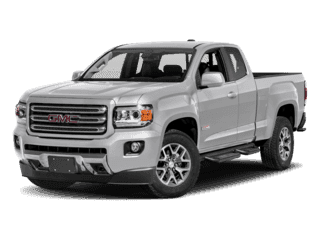 GMC Canyon
Need a truck that is just as comfortable out on the farm as it is in the city? Then the GMC Canyon has your name written all over it. From the ability to tow up to 7,700 pounds (lbs.) and access to steps built directly into the corner of the Canyon's bumper, to power outlets for your favorite mobile devices and in-cabin 4G WiFi, it is plain to see that there is no shortage of premium features and advanced tech amenities waiting for drivers who end up owning this class-leading pickup.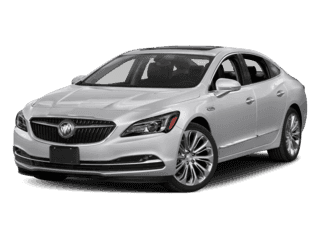 Buick LaCrosse
Reinventing the timeless elegance of the Buick name is far from an easy undertaking. Even so, the latest Buick LaCrosse model to earn a spot on our showroom floor has shown itself to be more than adequate when it comes to this challenge. Whether you are drawn in by the "QuietTuning" of the interior that keeps distractions and noise on the outside looking in or you enjoy the head-turning design of this sedan, it does not take long to see why the LaCrosse is so highly sought after here in Kansas City.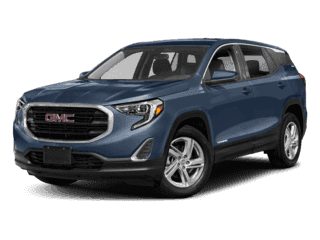 GMC Terrain
The GMC Terrain is here to prove that form, functionality, and affordability can all come together to create the perfect SUV experience. Of course, when you have access to GMC's Traction Selection System, Apple CarPlay and Android Auto, the ability to tow up to 3,500 lbs., a stunning exterior style that embodies power and grace, and countless other premium inclusions, embracing this mindset and redefining the small SUV archetype is never out of the realm of possibility.
Naturally, the attention we have drawn to these exciting offerings is nothing more than a taste of what you can expect from Buick and GMC. To truly tap into all that these premium automakers have to offer to car buyers here in Kansas City, you will need to stop by our showroom floor and spend a few minutes learning a little more about all how a Buick or GMC vehicle can drastically upgrade your drive to work or time spent dropping the kids off at school.
With this in mind, go ahead and touch base with the Cable Dahmer Auto Group team at (816) 249-2171. Once you do this, we have no doubts that it will not be long before you are planning a visit with the most trusted, reputable, and affordable Buick and GMC dealer in all of Kansas City and Western Missouri.
---